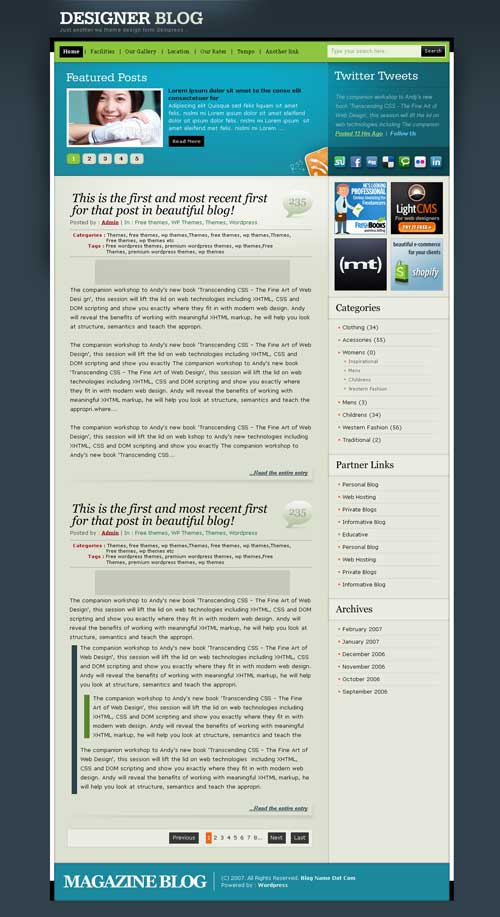 Demo |
Aquina wordpress theme comes with featured posts carousal, Twitter updates support, social bookmark icons and links, 125×125 ads, Widget support, banner advertising, gravatar support, threaded comments and widget support.
How to feature posts?
Put all posts you would like to feature in a certain category and select that category as featured in "Aquina Options" page in wp-admin
How to show image in featured posts?
Create a custom field called "thumbnail" in the post you want to feature and post a link to 209×140 image.