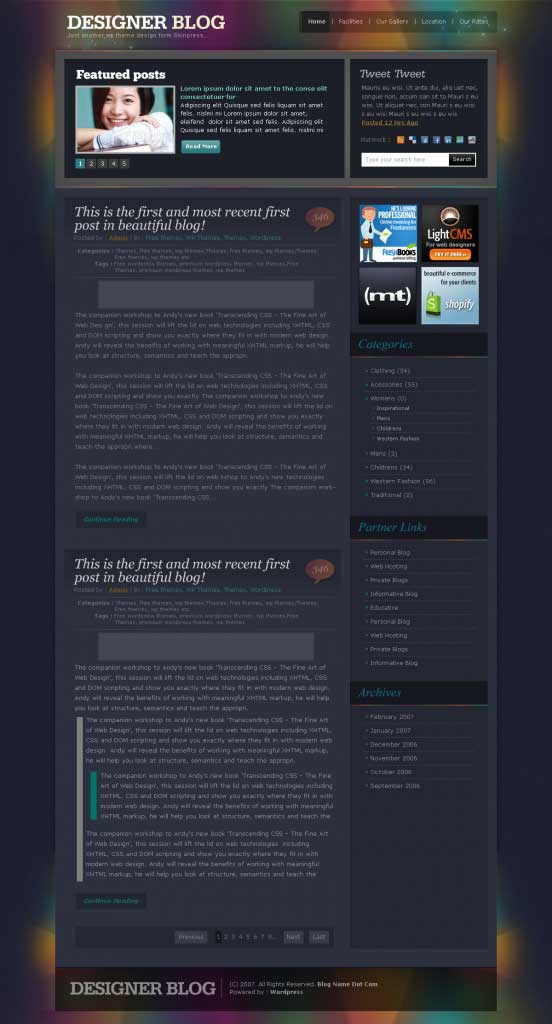 |
Anyone who is seeking a theme that differs from the rest in terms of how it looks will want to consider Aurora as an option. It has a spectacularly colorful design residing at the very top, giving way to a color which resembles a dark night's sky. You will have all the basic features on this impressive theme, including the featured post section at the top, just under the designated place where you will be able to put your logo. On the side are the categories for visitors to scroll through along with regular tweets just above it, along for guests to always stay current.
How to feature posts?
Put all posts you would like to feature in a certain category and select that category as featured in "DarkSky Options" page in wp-admin
How to show image in featured posts?
Create a custom field called "thumbnail" in the post you want to feature and post a link to 318×215 image.