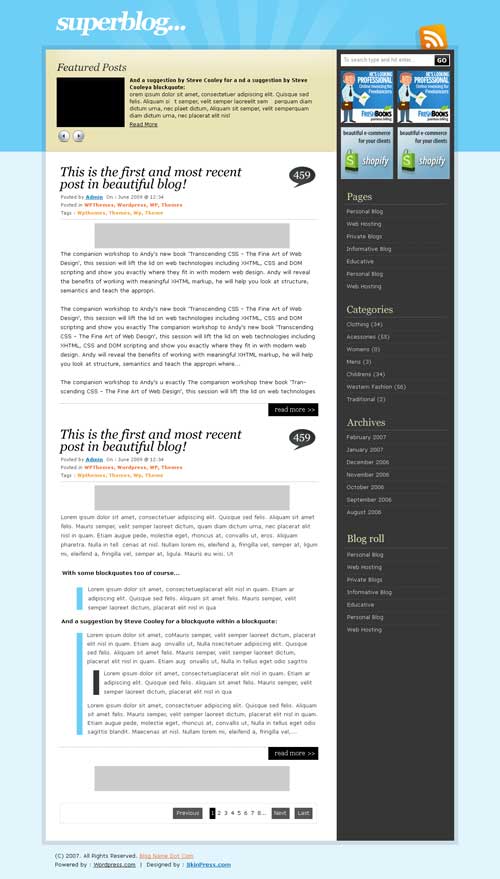 Demo |
The light and bright Blue Morning Sunshine is a refreshing burst of color for all visitors to who happen to wonder on this theme. A featured posts section sits at the very top, giving the visitors the ability to click over with directional arrows back and forth as they wish. There is a dark grey sidebar with categories listed as well as advertisements. Feeling a little bit like Twitter's website, the Blue Morning Sunshine theme is the ideal choice for those wish to attract many guests and give them an easy-to-use interface when visiting. It has a place for everything, including your main logo as well as the primary posts going down from the top of the page to the bottom.
How to feature posts?
Put all posts you would like to feature in a certain category and select that category as featured in "BluBerry Options" page in wp-admin
How to show image in featured posts?
Set a featured image in the add/edit post page of each post you featured.