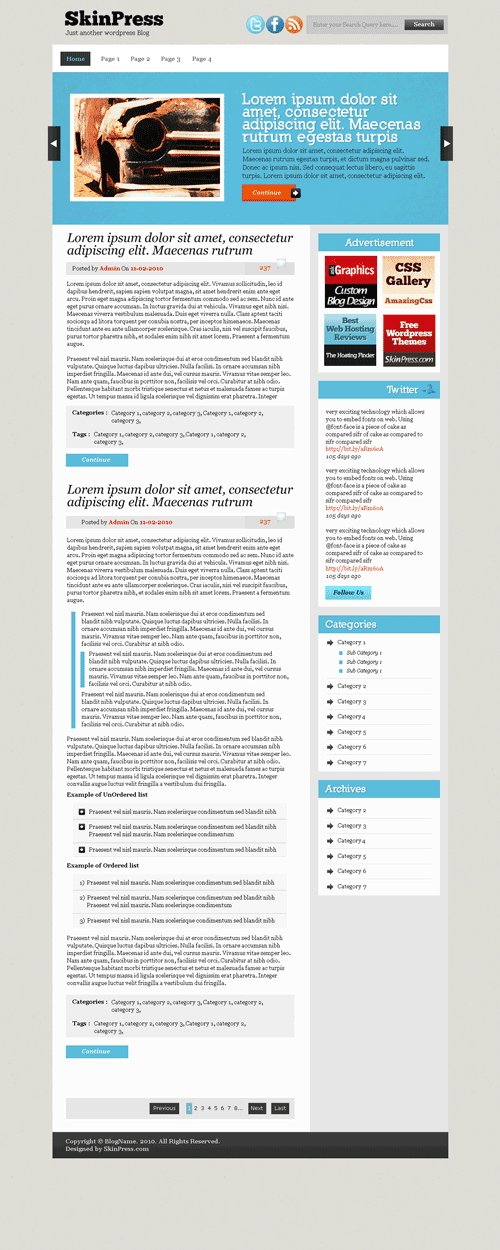 Demo |
Features :
Google Adsense
125×125 Ads
Twitter updates
Social Icons
Widget Ready
Threaded Comments
Gravatar Support
MultiPage support
Contact Form
Wp3 menu support
Blue white wordpress theme with featured posts, 125×125 ads. This 2 column free wordpress theme has widget and gravatar support. Iris wp theme is adsense ready.
How to feature posts?
Put all posts you would like to feature in a certain category and select that category as featured in "Iris Options" page in wp-admin
How to show image in featured posts?
Set a featured image in the add/edit post page of each post you featured.