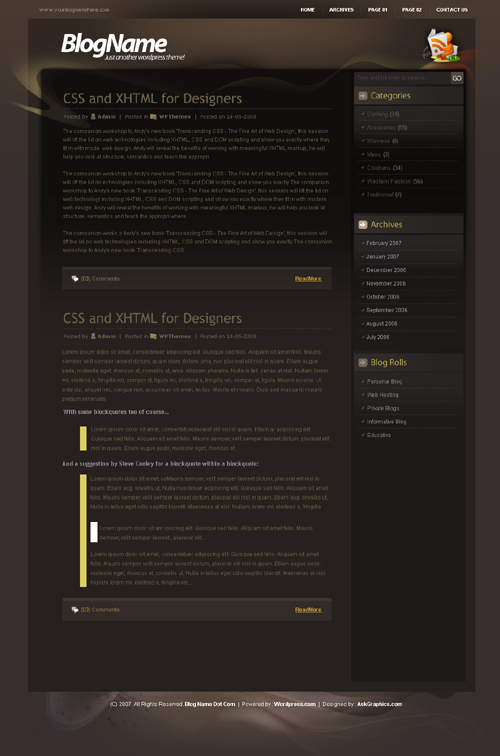 |
This theme takes its inspiration from a cup of coffee. In chocolaty browns and blacks with the semi transparent aroma effects running through the background of the page.
A 2 column design made up of various layer which are all presented in differing levels of transparency. At the very top right hand of the page you will find your main navigation buttons and just below it is a very endearing icon.
Offering a stylish yet practical touch to your design. The little orange 'RSS man' icon relaxing in an armchair reading the newspaper. Not only does this help to further enhance the coffee cup theme of this design it offers the practical benefit of promoting your syndicated feeds.
This is a very contemporary theme and is sure to work in all browsers.