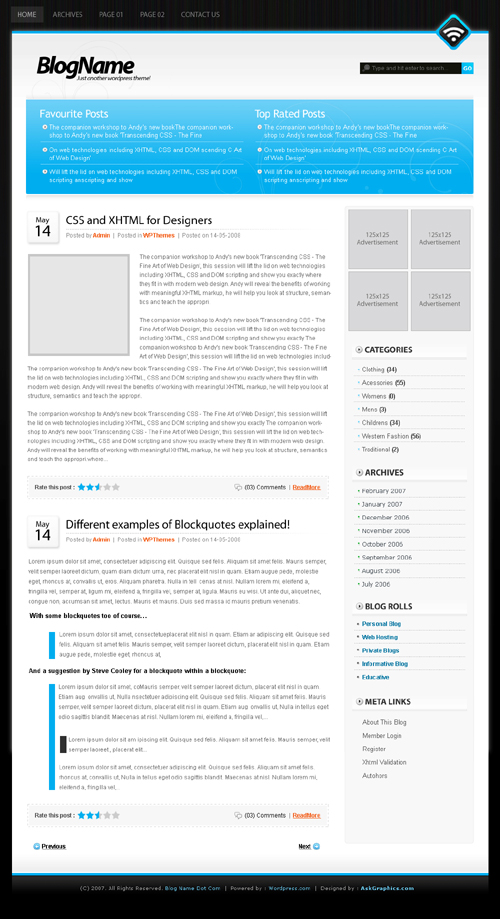 You will need these plugins,
Upload these plugins to plugin category and activate them.
This is a very slick Web2.0 style design that will help take your blog to the next level. WhiteBlue has been designed from the ground up by hand, and you can be sure we have developed a theme which is designed to keep visitors on your site for as long as possible.
The design comes n Black and Blue with grays and whites for most of the content area's. The small details make all the difference with this 2 column WordPress blog. Drop shadows give it a very web2.0 feel whilst still keeping the clean straight edges many of our visitors prefer for their site. The stylesheet will ensure every image you include will get a tastefully created border.
Best of all this blog template helps ensure you feature very prominently the three most read, and the three highest rated articles at the very top of every page on your web site.